BEAUTY FOR ASHES- HELP FOR A HURTING WIFE
DAY 11 – You Don't Need to be Afraid, Perfect Love Will Cast Out all your Fears
1 JOHN 4:18 – There is no fear in love. But perfect love drives out fear, because fear has to do with punishment. The one who fears is not made perfect in love 
Another Beautiful Promise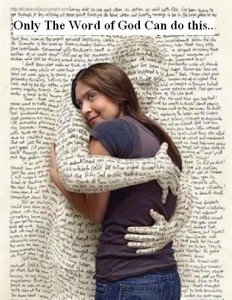 I mentioned this verse in my last study, but feel that it is so important for us to know and experience the love of God, that I should go a bit deeper.   Yet another beautiful promise from your Abba Father to you.  He promises that His perfect love will rid you of all your worries, fears and anxieties.   Are you suffering from fear or anxiety?  Are you worried about the future and  that God won't come through for you?
Meditate on God's Love
Only God is perfect and God is Love.  So in order to understand God's perfect love you need to meditate on His love for you, which is demonstrated in His Word. When you understand the perfect love of God which He proves through the death of His only Son for sinners, even when we were God's enemies, you will realize that all we need do is believe and live in His love as He told us, and there will be nothing to be afraid of.
What is Fear?
The Bible tells us we should "fear" God.  For the believer, the fear of God is reverence of Him.
"Therefore, since we are receiving a kingdom that cannot be shaken, let us be thankful, and so worship God acceptably with reverence and awe, for our 'God is a consuming fire.'" Hebrews 12:28-29.  
Reverence and awe becomes the motivating factor for us to surrender everything to Him.  So the "fear of the Lord" is awe.  It is worship. It is wonder. It is absolute adoration. It is total "submission" to God.
Let Your Faith Be Bigger Than Your Fear!
Then there is another type of fear that grips us from head to toe.  This fear is of the devil.  It terrorises and haunts us. It is like a dread or doomsday kind of feeling.  It takes over everything and begins to control us.
I used to worry myself sick about so many things past, present and especially the future.  I was so afraid of what the future held for me and afraid of what the future held for my children.  I couldn't get my mind off my problems or my husband's problems.  I was constantly in a place of utter torment.
Fear is the Opposite of Faith
Did you know that fear is the opposite of faith?  Faith is knowing Who holds your future, fear is not trusting God for your future.  You do not need to fear tomorrow, for God is already there!
"The Lord Himself goes before you; He will never leave you nor forsake you. Do not be afraid; do not be discouraged". Deuteronomy 31:8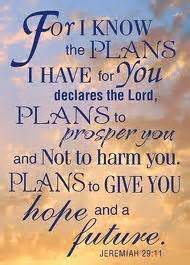 We don't have to fear that God doesn't love us or that He won't come through for us in our time of need. We need to learn to accept the reality of His love for us, so that our fears do not control us. I spent many years trying to control things and trying to fix everything myself instead of allowing God to take control.  I learned to place my marriage, my children and my husband on the altar and to trust God for my future.  That is when God began a transformation in my life.
God has great plans for you and He has promised in Jeremiah to prosper you and to give you a hope and a future.
If you are afraid of facing a person or a circumstance in your life, God's love will help you cast out that fear, and He will give you peace in place of the fear you once had.  Learn to trust God.  Pray and believe that He will honour His promises and will always do what is best for you, at the time He feels is best for you.
Speak It Out!
Abide in His never-ending love and when times are hard or insecure, and when Satan comes with those fiery darts, trying to convince you that God doesn't love you, begin to confess with your mouth the truth that God loves you  ALL THE TIME, even during these attacks.   Speak out several times a day "God loves me! God is love and His love is perfect".  "He casts out all fear and will work everything out for my good".  Don't ever let the devil steal, kill or destroy this truth from you.
Love hung on the cross for you and went to hell and back so you could be set free from the bondage of fear.  Love is alive in you right now.
I pray that as you abide in God's perfect love, that the fruits of the Spirit, Who is alive in you, will become more evident in your life.
"But the fruit of the Spirit is love, joy, peace, forbearance, kindness, goodness, faithfulness, gentleness and self-control. Against such things there is no law".  Galatians 5:22-23
There can be no more room for fear as you grow in these divine qualities and attributes. Remember, God's love is as vast as the ocean!
Beauty for Ashes
Gen3x – Help for Wives of Men Addicted to Pornography