BEAUTY FOR ASHES – HELP FOR A HURTING WIFE
DAY 6 – God Hears You and Will Answer Your Prayers
JOHN 14 12 – And whatever you ask in My Name, that will I do, that the Father may be glorified in the Son
God Does Not Lie
This is a mighty promise! Whatever you ask in the name of Jesus will be done, so that the Father is glorified!  Do you believe this?  I didn't really believe that God would give me what He promised, I thought that either I wasn't good enough, or that this only happened to other people, not me.  I remember someone telling me that if I didn't believe a promise like this, then I was calling God a liar. This really impacted me, I felt really ashamed because I know God is not and cannot be a liar. It is impossible for God to lie, therefore this verse has to be true.
Jesus Paid it All
The Bible tells us we can go to our heavenly Father and ask for the desires of our heart in the name of Jesus and because of Who Jesus is and what He did at Calvary, God answers.  God never hears you because of what you have done or because of who you are; it's always because of Jesus. And the Father will move heaven and earth in order to honour the name of His Son.
None of us are perfect, and there are days when we are distant from God, when we change like the weather (as they say in Northern Ireland!), we can be full of faith one minute and not have any faith the next, but Jesus never changes.  So come to the Father in His name, not your own name, and claim from the Father all that Jesus made possible through His death on Calvary.
Claim the healing, not just physical, but emotional also, which Jesus paid for with those stripes on his back, He took your fears, your worries, your sadness, your doubts, all your stress, your hurt and your pain, so you don't have to. If your husband is still captive to pornography, claim freedom, in Jesus' name because of what He did at Calvary. Claim victory over your marriage in Jesus' name.
Pray with a sincere heart, and wait for God to answer, His timing is perfect, so be patient.
God's Will Be Done
We are challenged in our prayer life not to pray for our will, but to pray that God's will be done in our lives and in our world.  Is your prayer more focused on knowing God's will and working with Him or is it more on telling your needs and doing your will? Prayer is not the twisting of God's arm in order to make Him do what we want Him to do for us but rather prayer is finding God's divine will, coming into agreement with it, and declaring that His will be done in that situation. We should not pray selfishly, but for the glory of God. Our prayers will be answered if the ultimate aim of our prayer is to glorify the Father. If we don't intend for God's glory being obtained through our prayer, that prayer might not be answered. Jesus glorified His Father in everything He did while here on earth and the Bible tells us we are to be like Him.
God Will Transform your Marriage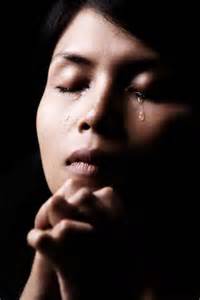 If you want to see God transform your marriage, you need to pray consistently and specifically for the power and presence of God in your home. He allows us to be a part of His plan in bringing about change in people's lives, whether that be our husbands, other members of our family or whoever else He may bring alongside us. Remember, though, it is always God who is using us to bring about change in the spirit of other people. We are no more able or less able to affect people to change in the physical realm than we are in the spiritual realm. It is the Holy Spirit within us that brings about the changes.
Jesus said in the next two verses, 'You may ask me for anything in my name, and I will do it. If you love me, you will obey what I command'
So, why not give it a try? Start today to obey and pray, so that the Father will be glorified in the Son. See what God can do!
Beauty for Ashes
Gen3x – Helping wives of men involved to sexual impurity