Do you remember that little Sunday School Chorus?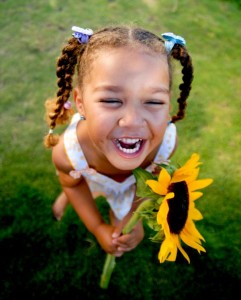 I've got that joy, joy, joy, joy down in my heart
Where?
down in my heart
Where?
down in my heart!
I've got that joy, joy, joy, joy down in my heart, down in my heart to stay!
It's so easy to sing that as a child, with none of the cares of the world on our shoulders, but as we get older, it is not so easy to sing those words through heart breaks and trials and really mean them.  Wouldn't it be amazing to be full of joy in a world which is fearful, full of worry and discouragement.
In John 15v11, Jesus said to His disciples, "These things I have spoken to you, that My joy may remain in you, and that your joy may be full"
Being joyful, is not the same as being happy, because happiness is an emotion and God does not want us to live by our emotions all the time.  True joy comes from being in an intimate relationship with your Abba Father. He is the channel through which all the fruits are given, and when we abide in Him, we will produce pure joy.  Jesus says in John 15:5 –  "I am the vine, you are the branches. He who abides in Me, and I in him, bears much fruit"  – this includes "full joy", it is the second on the list of the fruits of the spirit.
In the Bible, (KJV) "joy" appears 158 times. God loves a joyful heart. So many of us have looked on God as being very serious, judgemental, solemn and even angry. Many religious people are like this and go around with serious faces all the time.  However, supreme joy is God's nature and character!  It is everywhere we turn around, birds singing in the trees, new born lambs leaping in the fields, beautiful flowers blossoming, streams trickling and even the rays of sunshine, or the colourful rainbow when it rains!  God "gives us richly all things to enjoy" 1 Timothy 6:17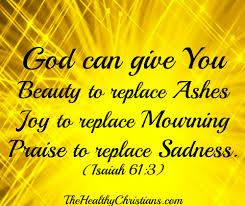 The word "rejoice" also appears 198 times in the KJV of the Bible, which means to feel or have joy. Philippians 4:4 says "Rejoice in the Lord always. Again I will say, rejoice!"  
Because we have Jesus as our rock, joy will continue to flow through us even during suffering, because we know this is limited to our short lives and soon "there shall be no more death, nor sorrow, nor crying" Revelation 21:4.  
So, "Rejoice and be exceedingly glad, for great is your reward in heaven" Matthew 5:11-12
As Christians, we have much to be joyful for, we are sons and daughters of the King of Kings, we are going to live with Him for eternity.  So I urge you, when you are feeling low or like no-one cares, as a little child, go to your Daddy who waits for you with arms wide open, then  "Ask, and you will receive, that your joy may be full!"  John 16:24
I pray that your "joy may be full" in every circumstance.