BEAUTY FOR ASHES – HELP FOR A HURTING WIFE
DAY 20 – Remember all His benefits
PSALM 103:2-5 – Praise the Lord, O my soul, and forget not all His benefits—who forgives all your sins and heals all your diseases, who redeems your life from the pit and crowns you with love and compassion, who satisfies your desires with good things so that your youth is renewed like the eagle's.
 What a wonderful scripture, packed full of fantastic benefits.  God is a good God and He wants to pour out His blessings on you.  He wants to see you live an abundant life full of health and happiness.  Just like we would do anything for our children, our Abba Father wants to lavish us with "good things" too.
What are all the good things God has done for you?
As well as the ones listed in this verse, I try to remember ALL His benefits – this is the best way to bring yourself out of the sadness you may feel. Here are a few I have thought of, I'm sure you can think of many more.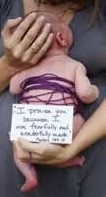 God gave you life! 
You are a beautiful woman who has been fearfully and wonderfully knit together in her mother's womb.  So, gift of life is the first benefit.  All the senses that come with life are also benefits, we can see, hear, taste, smell, and feel so that we can enjoy all the beauty of creation which God has designed for us.  These are the simple but essential things of life which we can take for granted.
We have air to breathe, clothes to wear, water to drink, food of all different colours, tastes and consistencies.  Some we love, some we don't, but others do!  God could have made just bread and water for us to survive on, but He didn't!  He delights in us and so He made everything different and exciting, He is so creative.  These are all benefits to remember and to thank God for.
The Greatest Benefit is Jesus Christ Himself
What other King would leave His throne to live a humble life on earth knowing He was going to be hated, mocked and tortured and then to forgive the very people who killed Him.  He took those stripes on His back so we could be free from sickness, hurt and pain.  He endured great pain and suffering on the cross so we could be forgiven of every sin, past, present and future.  He even called it a joy to do this for us!  He died and went to Hell to defeat death and to set the captives free.  Finally, He rose again on the 3rd day, victorious, and then ascended into Heaven and is now interceding to the Father on our behalf.  He didn't leave us alone though, because the same Spirit that raised Him from the dead is alive in us!  Always remember that benefit – the same power that raised Christ from the dead is alive inside of us! Waow!
Focus on God's Promises, Not Your Problems
As you continue to thank God for all these benefits, you are coming into agreement with Him and coming into line with the plans He has for you instead of feeling angry and bitter which falls right into the plans of the devil. The Bible tells us that God has extraordinary plans for our lives, so open up your heart and allow Him in.  Put your faith and trust in God and His Word, and believe that what He says is true, even when your circumstances say otherwise. We have to try look beyond our problems and focus on the promises of God, knowing that He is always faithful and is committed to helping us.  If your life is painting a negative picture, and when you're tempted to grieve or complain, instead, put your faith in God and His promises. By doing this, you are looking with the eye of faith to the good outcome that God has planned for you.
Romans 8:28 And we know that in all things God works for the good of those who love him, who have been called according to his purpose.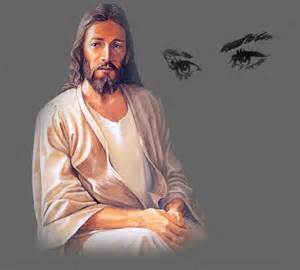 When David wrote this psalm, He was aware that as he rejoiced in God, instead of fretting about His problems, He would be in high spirits.  He knew that His praises would fight off the enemy and his attacks, and would instead bring the presence and power of God into his circumstances.
Psalm 8:2 Through the praise of children and infants you have established a stronghold against your enemies, to silence the foe and the avenger.
Each time you and I are in a trial, we need to choose between either focussing on our problems, or the Lord's promises.  What are you focussing on today?  Make the right decision and choose the better and more victorious way!
A Heavenly Benefits Package?
I like to think of this Psalm as a heavenly benefits package!  There is no other health policy on earth that could ever match this one and it doesn't even cost you any money!   What other benefits package can do the following:
1. Forgive you of your sins
2. Heal you of all your diseases
3. Redeem your life from destruction
4. Crown you with loving kindness and tender mercies
5. Satisfy your mouth with good things so that your youth is renewed like the eagle
This verse supplies everything that we need in life.  If we were offered a package like this from some insurance salesman, we would give everything we had to have it.  The good thing is it doesn't cost us anything, however, it cost Jesus everything, He has paid it all!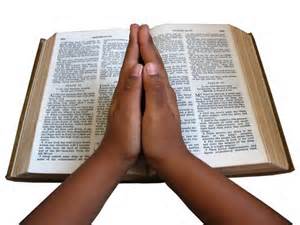 Turn the Psalms into Your Own Personal Prayers
If you find it difficult to find the right words to pray, and I know from personal experience, that when in the midst of difficulty or trial, it is so hard to find words to pray, then go to the Psalms. God has already provided all the content of our prayers there, so we don't have to work our how to put our words together.  How thoughtful is that?
Our words, and especially God's words, are powerful tools. As you say them out loud, they make their way inside of you and become engrafted into your heart. You might not feel like praising God, but it's good to speak words of praise even when you don't feel like it. It's good to exhort your soul to praise God.  As you do, you begin to stop dwelling on yourself and your emotions and you will start looking at God instead.
Beauty for Ashes
Gen3x – Help for women whose husbands are involved in pornography