BEAUTY FOR ASHES – HELP FOR A HURTING WIFE
DAY 17 – Don't Take Revenge, Give it to God
ROMANS 12:19 – Do not take revenge, my dear friends, but leave room for God's wrath, for it is written: "It is mine to avenge; I will repay", says the Lord.
Revenge is a Natural Instinct
It 's easy to want to seek revenge on our husbands when they hurt us.  We want to take things into our own hands and get even.  It's a natural instinct.  I was very angry that my husband seemed so happy when meantime, I was full of hurt and pain.  Consequently, resentment and bitterness began to well up inside of me and I wanted him to pay.  I became depressed and run down. It was only as I began to focus on what God wanted me to do, and ask for His supernatural strength to help me, that I was able to let go. I no longer wished vengeance on my husband, instead I wanted to see him blessed.  Vengeance is God's, He knows your struggles. He will take care of those who do us harm or who do Him harm.  You are His little girl, and He does not want to see you hurt or mistreated, He loves you too much.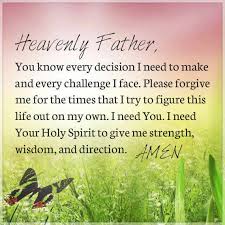 Revenge is a Sign of Unforgiveness

When we seek revenge, it is an obvious sign we have unforgiveness in our hearts.  Learning how to forgive others is one of the most unnatural things to do and goes against our human nature. Forgiving is a supernatural act that Jesus Christ was always capable of, He forgave tax collectors and prostitutes, and forgave his best friend Peter, for betraying him. Even on the cross, he forgave the people who killed him.
When we are hurt by someone, we want to hold a grudge and we want justice. Praise God, when we learn to forgive our husbands, and allow God to take all our burdens and to take control of all our circumstances, we will no longer feel the need for retaliation.
You Need to Know Your Identity in Christ
When we seek the approval of others, especially those closest to us, we get hurt if they reject us, or sin against us,  By taking our eyes off God and who we are in Him and putting them on the conditional acceptance of our husbands, we set ourselves up to be hurt. We forget that other people are not capable of unconditional love.
Our self-esteem can be feeble and fragile, especially when we have been wounded and hurt.  All it takes is for our husbands to disapprove of something we've done, or even us thinking he disapproves, and it knocks us off our feet. These attacks bother us because we forget who we really are. Don't allow the devil to intimidate you or to take away your identity or your life.
We Shouldn't Gloat When Bad Things Happen to Those Who Hurt Us
We shouldn't be happy If something bad happens to our husbands.  I remember at times if my husband had done something to hurt me in the past, and then afterwards maybe he banged his thumb with the hammer for example, I would think " Ha ha, he deserved that!" but Proverbs 24:17-18 says "Do not gloat when your enemy falls; when he stumbles, do not let your heart rejoice, or the Lord will see and disapprove and turn his wrath away from him."  We are told to pray blessings on those who hurt us.  We are to show kindness and love. We are not to wish punishment for their injustice against us.  Offences will come, not only from our own husbands, but also from others, even other believers.  Unfortunately, we live in an ungodly world.
At the cross, our sweet and precious Saviour, the spotless lamb, was "wounded for our offences."  He did no wrong, yet He took them all on His body, on the tree, so that we could be free from offence, shame, guilt and so much more. He has already won the victory for us.  We just need to rest in Him and trust Him to sort everything out for us.
You Are a Princess!
As believers, we are forgiven daughters of God.  He lovingly chose us and adopted us into His royal family as princesses! Our true worth comes from our relationship to Him, not from our appearance, what we do or say or even who our husbands say we are.
When we remember that truth, it makes it so much easier to fight off those fiery darts of criticism and negative words which the devil will throw at us through others.


No one Knows the Human Heart Like Jesus.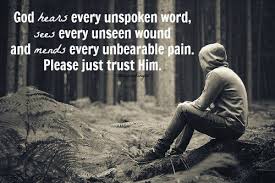 Jesus knows what's in your heart better than you know yourself, He knows, too, what's in your husband's heart. He knows the reason we do some of the things we do. He knows every stronghold, and every weakness.  He knows every kind thought, but also every ungodly thought.  The good news is that He came to set the captives free through His death on the cross.  Allow Jesus to fix your broken heart and also release your husband to Him and allow Him to do what needs to be done, He is the only one who knows exactly what's going on inside.
Revenge should be left in God's hands. Proverbs 20:22 also talks about revenge, "Do not say, I''ll pay you back for this wrong!' Wait for the Lord, and He will deliver you."

It may seem just too hard to hand it all over, but with the supernatural help of the Holy Spirit, all things are possible.
What Should You Do with Injustice Then?
The first and most important thing we should do when we feel we have been wronged, is to go into God's court of justice, to commit your case to Christ, Who is your Advocate and your Counsellor – the best One you could ever have!  He will make room for whatever has happened to pass by and escape so that negative feelings will not gain a stronghold on your mind, such as self-pity, unforgiveness, anger, bitterness or revenge. He will avenge you of your adversary, and will compensate your wrong.
Rest calmly on His breast amongst all the criticisms, accusations or cruel words which may come your way.  He is your shelter and He is your fortress and He loves you like no-one else. He has promised to keep you safe from all those things the world will throw at you, from the words which may be spoken over you:
 "Oh, how great is Your goodness, what You have laid up for those who fear You, which You have wrought for those who trust in You before the sons of men! You shall hide them in the secret of Your presence from the pride of man–You shall keep them secretly in a pavilion from the strife of tongues. Blessed be the Lord for He has showed me His marvellous kindness in a strong city."  Psalm 31:19-21
Janice –  Beauty for Ashes
 Helping wives of men who are involved in sexual sin  Gen3x