BEAUTY FOR ASHES – HELP FOR A HURTING WIFE
DAY 15 – Don't Allow Anger to Control Your Tongue
JAMES 1:19 – My dear brothers, take note of this: Everyone should be quick to listen, slow to speak and slow to become angry.
God asks each of us to do more listening than responding, to think before we speak, and to not allow anger to take us over.  We can sometimes be quick to say something before thinking things through which can then lead to hurting the feelings of others.
James 3:5 says "the tongue is a small part of the body, and yet it boasts of great things. Behold, how great a forest is set aflame by such a small fire".
Even if your husband speaks negatively or cruelly to you (he will have to answer for that!), try to find something good to say of him and not curse him.  One day each one of us will personally have to give an account to God for every careless and hurtful word.
"People can tame all kinds of animals, birds, reptiles, and fish, but no one can tame the tongue. It is restless and evil, full of deadly poison. Sometimes it praises our Lord and Father, and sometimes it curses those who have been made in the image of God". James 3:7
It Sounds Easy Enough!
But how easy is it when your husband says or does something that you disagree with or continues to yield to sexual sin?   What do you do if he says something that you find offensive?  We need to learn how to communicate Biblically.
The Bible tells us to honour and glorify God in ALL we say and do "Whether, then, you eat or drink or whatever you do, do ALL to the glory of God" –  1 Corinthians 10:31.  We need to train our tongues to respond properly in every circumstance.  I know that making that change isn't always easy.  When we've been hurt over a period of time, we can become afraid, bitter, resentful or angry and this can bring on habits of responding in a sinful way. We need to put effort in through prayer and persistence to break those habits. Change doesn't come quickly, but it can come. From experience, I know that when stressed or tired, I can have a tendency to say the first thing that comes into my head.  At times like this I have learned that I need to take a break and be aware of what I am about to say, and how my words will affect my husband, family or those around me.
Are we really listening? 
Have you ever been so angry with your husband that before he finishes speaking you already have in your mind what you are going to say?  In fact, you really don't care what he has to say, you just want to make sure you get your bit in. We all want to be heard but we must choose to listen.  James wants us to realize that being angry can never make things right in God's sight.  Our anger will lead to broken relationships, arguments and cause us to say things that we will very much regret.  This doesn't mean that we stand back and say nothing when we are wronged.  If you have a disagreement with your husband, you are to go to him and talk it out, in love.  Speak the truth at all times, "but speaking the truth in love, we are to grow up in all aspects into Him, who is the head, even Christ".  Ephesians 4:15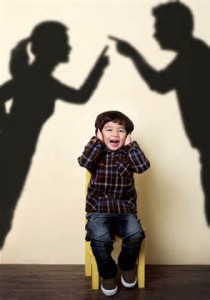 Don't Allow Your Anger to Control Your Tongue
When experiencing pain, anger will swell up inside a person's heart.  Especially after being treated unfairly, for example, if your husband has been viewing pornography or involved in some other kind of sexual sin.  Anger can begin to swell up inside us and starts to move the tongue, forming words on the inside which are then spoken out. When the Bible says "be slow to speak" it is first talking about those words which come from angry thoughts and are then spoken out.
"The anger of man does not bring the righteousness of God into fulfilment," James 1:20.
Grace Destroys Anger, but Anger Can Destroy Grace
Choose to think before you speak. Choose to pray before acting out of anger. With God, all things are possible.  Ask Him to help you watch your tongue and your emotions, to give you grace to listen to your husband and to help you to glorify and honour Him in what you are about to say.  Ask Him to help you grow more in the image of His Son, Jesus, that the fruits of the Spirit will become more evident in your daily life.
Listen to the Word of God First
We must listen carefully before we speak, not just with our husbands, but to the word of God also.  Above everything else, we must be quick to listen to God.  We need to read God's word and have it engrafted into our hearts, so that when our anger is about to swell and take over our tongues, we can respond by listening to God first and what He would have us say.
Receive the Crown of Life
James knows what pressures and trials do to us, they stir up our fear, self-pity, envy, confusion and especially anger. The fruits of these are fighting, judging and attacking. He warns against these sins, and he writes about the ministry God wants us to have toward each other to bring about the righteous life that God desires.
"Man's anger does not achieve God's righteous purpose."
If we want to "receive the crown of life," we need to make the right choices in life. If we act in hatred towards our husbands who have injured us with spiteful attitudes or slanderous words or damaging actions, we are not carrying out the righteous life God desires.
Life and death are both in the power of the tongue, which will you choose?
Beauty for Ashes
Gen3x – Helping wives of men involved to sexual impurity