BEAUTY FOR ASHES – HELP FOR A HURTING WIFE
Day 1 – Are you heavy hearted and crushed in spirit? God promises a beautiful exchange
ISAIAH 61v3  to give unto them beauty for ashes, the oil of joy for mourning, the garment of praise for the spirit of heaviness; that they might be called trees of righteousness, the planting of the LORD, that he might be glorified.
God Loves you and Will Never Break His Promises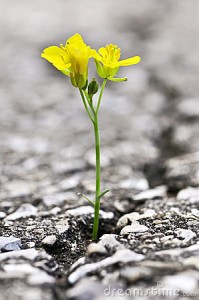 Your Abba Father loves His children. He doesn't want to see you, his precious daughter, hurt or mistreated in any way. I don't know what your situation is, but because God has led you to this website, I believe it's because your husband has been involved in pornography or some other sexual sin and whether you have just found out, or you have known for a while now, I know that you will be feeling betrayed, unwanted, let down, cheated, heavy-hearted and so much more.  This verse in Isaiah 61:3 is a promise TO YOU from God that He will transform you, and comfort you as you open your heart to Him and allow Him to have His way in you. God never breaks His promises, I know personally, because He has done all of the above for me and so much more! You will need to put your trust in Him, and allow Him to take control of every situation in your life.
A Little About Me

Unknown to me for the first 15 years of my marriage, and in fact, since a very young age, my husband was involved in pornography and the fruit of this was making him very angry and aggressive.  I cried out to God but I thought that He didn't hear my cries.  I was ashen faced and heavy hearted, my spirit was crushed and grieving. We lived in a home full of strife, then my husband brought his secret out of the darkness and into the light and God has been doing a wonderful transformation ever since. God sent Jesus to set the captives free and my husband and I have both been set free from the prison Satan had us in.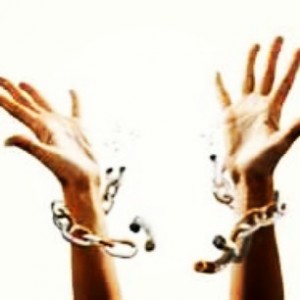 I was a prisoner, bound in chains of hurt, bitterness, resentment, hatred, anger and so much more, but praise God, He has broken those chains and He set me free emotionally, physically and spiritually. He healed me of all my deepest hurts and brought me a peace which I could never have imagined possible.
Just like the above verse says, I am become like a tree – "they shall become trees of righteousness" with my roots well grounded. God has made me stronger and my once ashen face is glowing with joy, I am full of praise and thanks for what God has done instead of feeling heavyhearted and full of self-pity. Best of all, the Lord is being glorified for all He has done – "that He may be glorified".  It's my heart's desire that, by the power of the Holy Spirit, you will experience the same transformation which I did so that God may be glorified!
Assurance in Jesus Christ
God has done just what He said He would do and I believe He has called me to walk this part of the journey with you and to use my experiences to help you recover from the pain you have been feeling and to become all that this verse says. God sent Jesus Christ to come to earth and die for you.  He has already purchased your complete healing with His blood. Now, the Comforter, the Holy Spirit will minister to you. He will Counsel you, help you, strengthen you and guide you.  The Holy Spirit knows exactly the right timing in your life, and the only One Who knows what it will take to help you.
You are not alone. So be patient, put your trust in God and He will help you! (Psalm 37:5)
You can email me at any time you wish.
Beauty for Ashes
Gen3x – Help for wives of men involved in pornography