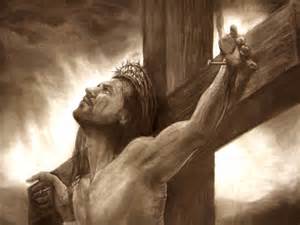 What is love?  The first thought that comes into my head is "God is Love". God loved you so much that He sent Jesus to suffer and die on the cross just so you can say "this is what Love does".  He was an innocent, sinless man who willingly suffered, even for the JOY that was set before Him (such love!), in enduring the cross in order to pay a debt that we could not pay and when we choose to believe in Him, we become His son or His daughter and because of this relationship, we can call out "Abba Father" and He will help us in every situation.
We will live with "Love" for eternity.
"And so we know and rely on the love God has for us. GOD IS LOVE. Whoever lives in love lives in God, and God in him" (1 John 4:16)
When I look at all the fruits of the Spirit, and compare these to love, I would say 'love' is more like the branches of the tree, because it is the channel through which all of the fruits are given.
Love is not a feeling or an emotion and is not just about the way your spouse 'makes' you feel. Love is a conscious choice. Love is a commitment to giving, even though you may think he or she does not deserve it, without expecting anything in return. Remember when you made your vows to God on your wedding day, you promised to "love" until death. This is what I would call a supernatural kind of love coming only from God!  He will give you this kind of love for your spouse by the power of His Spirit (Romans 5:5). "And hope does not put us to shame, because God's love has been poured out into our hearts through the Holy Spirit, who has been given to us".
It is up to you to 'give' the fruits of the Spirit to your spouse, these sweet fruits should flow from you by the power of the Holy Spirit for your husband/wife to enjoy.  King Solomon says in the Bible: "The fruit of the righteous is a tree of life" (Proverbs 11:30). So could this mean that as you pour out love on your spouse, you are giving life to him/her?
Who needs a dictionary to define what love is? 1 Corinthians 13 4-8 says it all: "Love is patient, love is kind. It does not envy, it does not boast, it is not proud. It is not rude, it is not self-seeking, it is not easily angered, it keeps no record of wrongs. Love does not delight in evil but rejoices with the truth. It always protects, always trusts, always hopes, always perseveres. Love never fails"