BEAUTY FOR ASHES – HELP FOR A HURTING WIFE
DAY 4 – God Will Use Our Troubles for Someone Else's Comfort
2 CORINTHIANS 1v4 – He comforts us in all our troubles so that we can comfort others. When they are troubled, we will be able to give them the same comfort God has given us.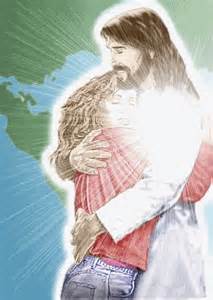 God Will Be With You Through the Hard Times
One night, as I read my Bible some years ago, I felt a stirring in my spirit as I read this verse. Tears began streaming down my face, I had butterflies in my tummy and my heart was pounding. This was the first time I ever felt God speaking to me and I really didn't understand what was happening or what He was telling me. How could I comfort others? I was so caught up in all the strife that was going on around me and in my own problems, I couldn't even imagine helping anyone else!
I didn't know that about a year later my husband would reveal his secret struggle with pornography and shortly after I would be diagnosed with breast cancer. God knew, though, and He was preparing me for what lay ahead.  He will always come alongside us as we go through hard times, and then He will bring us alongside someone else with similar problems so that we can be there for them also.
Give Thanks in All Circumstances
The apostle Paul, who wrote this book, always praised God through his pain, because he knew that God understood what he was going through. God comforts us through our pain, not just with a little 'pat on the back type comfort', but a deeper comfort which gives us help and hope. As a result of this, we can then comfort others going through the same experiences.  If life was all fine and dandy and we never suffered anything, then how could we offer sincere understanding and comfort to others from a genuine heart that really knows and understands what that person is going through?
Seek Godly Counsel
I always kept my relationship with my husband private and told no-one of what was going on at home, so for 15 years, I never really experienced comfort from anyone about this until my husband confessed everything and advised me to go speak to a Christian about our situation. He also told me about a Christian website which God had led him to.  I completed the Spouses course on the website which provided me with the opportunity to talk with other women who had been through the same as I had and it was such a comfort to know I was not alone and could share with them.
I Understand – I Really Do!
When I was going through cancer, people would come up to me and pat me on the back saying "I understand what you're going through, it'll be fine".  I would sometimes feel a bit annoyed.  I know they all meant well and that I had probably done the same to someone else in the past, but unless you've gone through the same thing, there is no way you can honestly say that you understand.  Now I can genuinely go up to another person diagnosed with cancer and tell them, from a heart that has been there and experienced the trauma they are facing and genuinely say "I understand what you're going through". Just like I can say to you right now, "I understand", because I really do, I've been there too, I know what it's like to feel hurt, betrayed, cheated and all the repercussions that come when our husbands are involved in pornography and I know, too, that God will carry you through when you place your trust in Him. He will never leave you nor forsake you. He has always been there for me and He will always be there for you too.
You Will be a Blessing to Other Women
God wastes nothing and He will use your circumstance to help others. Many women, all around the world, are going through the same situation as you are right now and I believe that one day, God will bring one of those women alongside you, so that you may be a blessing to her and comfort her in the same way He has comforted you.  He sees the bigger picture and He will work all things together for your good and for the good of others.
Beauty for Ashes
Gen3x – Helping wives of men involved in sexual impurity