BEAUTY FOR ASHES – HELP FOR A HURTING WIFE 
DAY 19 – Hand It all Over to God, He Will Act
PSALM 37:5 – Commit your way to the LORD; trust in Him, and He will act.
As I studied each of my favourite scriptures closely, I realised that any verse containing a promise, mostly always contained a condition for God bringing that promise to pass and this one is no exception. It is a tiny verse with two conditions, which if met, set a great promise in motion.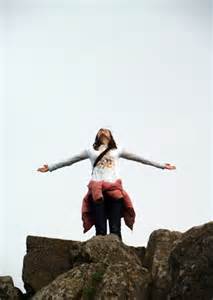 Commit Your Way to the Lord
The first condition is to "commit" your way unto the Lord.
This means we need to totally yield, give up, or totally surrender.  We need to give God complete control of everything, including our husbands, our children, our marriage and all our circumstances.  No matter whether things are good or if things are bad, God wants all of us.  We can't say today we're in and tomorrow we're out, depending on how we feel.   We need to fully trust Him all the time and say, "God you know what is best for me, my husband and my marriage, please have your way."
You Can Always Trust God
The second condition is that we must trust Him.
We can commit to a lot of things but never really have trust.  Many people make a commitment to marriage but when your spouse betrays you, you can lose your trust for him and he needs to earn that trust once more.  It's not like that with God.  He wants us to trust in Him, He is the only One who will never, ever fail us.  We should trust in His word and in His Son. He has our best interests at heart.  Remember God sees the bigger picture and knows all that is happening. God created you.  He loves you with a perfect love.  He will work out everything for your good and for His glory.
Be Patient and He Will Act!
It is after we have committed to Him and have placed all our trust in Him, that we will see God act in our lives. Maybe not straight away, or all at once, but He has promised that if we commit and trust, HE WILL ACT, and God does not break His promises.  Unfortunately, we can get frustrated, or even mad at God, because things aren't working out the way we want them to or there seems to be nothing happening at all. This is not what the Lord wants for us.  He wants us to focus on Him, and as we do, He will act, and He will begin a wonderful transformation in our husbands and our marriages. When we live our lives this way, He will make our burdens light and we will have the peace, joy and satisfaction that all of us desperately need and desire.
He Will Carry You Through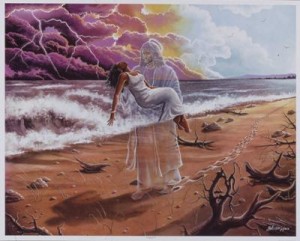 Don't allow doubts or fears to cause you to turn from God. This means that instead of trying to do what you think is right in your own power, look to God not only for guidance but also for the strength and the will power to do what pleases and honours Him. This calls for constant prayer, where we repeatedly ask God for grace to guide, strengthen, and protect us.
I commit my way to You Lord, I trust in You and I know You will act in my husband, my marriage and my circumstances.
When dangers and conflicts arise, quote this little verse to yourself, remember the promise it contains and He will carry you through any struggles in life. He has the power to move heaven and earth on our behalf. He has guided me safely through countless dangers, and has never failed to protect me from harm and He will do the same for you.
Would You Marry Your Husband All Over Again?
During the first 15 years of my marriage, and at my most unhappy moments, if someone had asked would I marry my husband all over again, I probably would have hesitated in my answer.  My mood would change from high to low, mostly low, depending on how our relationship was going at the time.  I realise now that my joy was in my husband and how he treated me, not in my Abba Father.  God brought us together for a reason. God has carried us through many trials and heartaches, and He has a greater vision of His plan and I only have a little piece of it. God has been intimately involved in my life right from the time I was in my mother's womb until now and cares very much about what happens to me.  He has great plans for me and my husband.  It may be different plans or desires or dreams than I ever thought I wanted but His plans are more extraordinary than any I could ever imagine.  He has great plans for you too, and far more than you could ever imagine possible, so allow Him to have His way in your marriage.
Now to Him who is able to do far more abundantly beyond all that we ask or think, according to the power that works within us, to Him be the glory in the church and in Christ Jesus to all generations forever and ever. Amen. Ephesians 3:20-21.
You don't have to understand completely how God works all His ways, all you have to do today is wait patiently, commit to Him, trust in Him and He will act!
Janice – Beauty for Ashes
Gen3x – Helping woman whose husbands are involved in pornography